A Little Bit About Us
Our Location
Vandament Avenue Baptist Church is an independent Baptist church located in Yukon, Oklahoma, a vibrant, growing community just west of Oklahoma City.
Nestled between I-40 to the south, historic Route 66 to the north, and the Kilpatrick Turnpike to the east, our church is easily accessible from anywhere in Oklahoma and surrounding states.
You will find our church facilities located along the northern edge of Yukon's beautiful Chisholm Trail Park.
Our address is 400 W. Vandament Avenue, Yukon, OK 73099. Our people are among the friendliest folks on earth. Come visit! We'll be looking for you. 
Our History
Vandament Avenue Baptist Church was started in 1965 by Bro. Edgar Carlisle, under the authority of Hudson Avenue Baptist Church of Oklahoma City, Oklahoma.  It was organized as an autonomous Baptist Church two years later.  Bro. Carlisle served as Past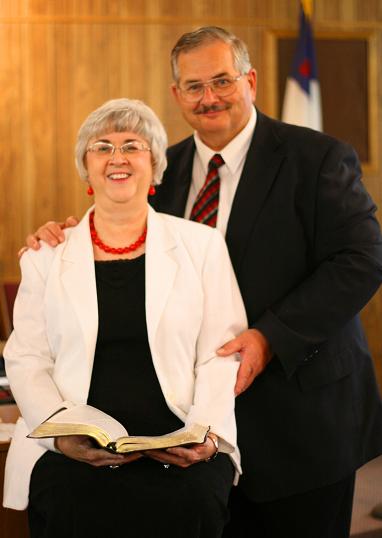 or for 15 years.
Our second Pastor was Bro. James Love.  Bro. Love served as Pastor for 10 years, and served well as God's chosen shepherd of this flock.  

Bro. John Nelson has been our Pastor for 30 years, and we look forward to many more fruitful and exciting years here, Lord willing.
We Are an Independent Baptist Church
There are more than 15,000 independent Baptist churches in America and at least 10,000 independent Baptist missionaries serving on mission fields worldwide.
Every independent Baptist church is an autonomous congregation. We are self- governing and self-supporting. The head of the church is the Lord Jesus Christ. The Bible is our sole authority for faith and practice. It is our desire to be a truly New Testament church.
At Vandament Avenue Baptist Church, though we have one message - the message of the Lord Jesus Christ, and one ministry - the ministry He has given us to go into all the world and preach the gospel to every creature, the church is also the home of several other ministries.